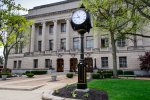 Preble County
Courthouse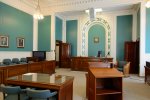 PC Common Pleas
Courtroom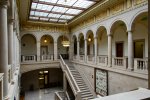 PC Courthouse
Interior

WELCOME TO THE PREBLE COUNTY BAR ASSOCIATION
HOME PAGE
The Preble County Bar Association is a group of attorneys and judicial officers residing in and/or practicing in Preble County, Ohio. Eligible members are in good standing and licensed in the State of Ohio.
Members of the public looking for a lawyer, can use this web site to find attorneys who work in the field for which they are seeking legal counsel. Click on the "Practice Areas" link, above, to obtain a list of lawyers who practice in the area in which you are interested. You can also click on the "Directory" link in order to review a list of members engaged in private practice along with information about the areas in which they practice as well as their education and experience.
For our members, you will want to add this to your favorite website list. Updated information relating to the Bar and other helpful websites, committee assignments and dates are included under the "Members" tab.
The goals of the Preble County Bar Association are to promote reform in the law, facilitate the administration of justice, elevate the standards of integrity, honor, courtesy, and professionalism in the legal field. The Bar Association promotes a spirit of common purpose and camaraderie among members of the legal profession.
Through this organization, attorneys in Preble County have a forum to exchange ideas, promote discussion and debate and become acquainted with fellow bar members outside of the adversarial system.
If you are interested in having more information, you may contact an officer under the "Contacts" tab. If you wish to join, you will find the application form under the "Join" tab.
PREBLE COUNTY BAR ASSOCIATION
123 West Main Street
Eaton, Ohio 45320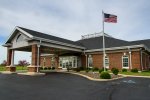 Eaton Municipal
Court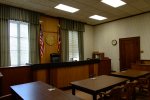 PC Probate &
Juvenile Courtroom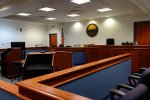 PC Municipal
Courtroom

Count 256942